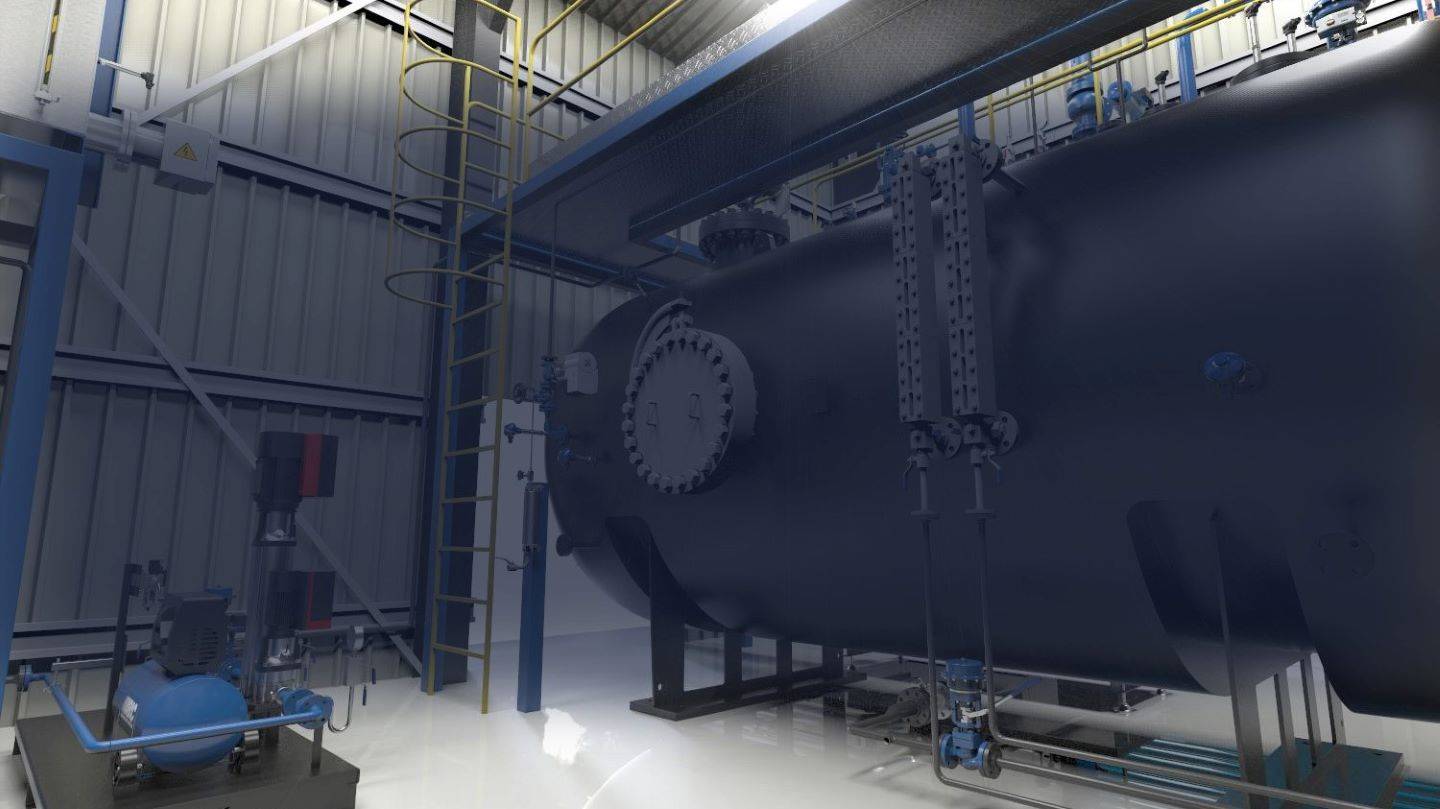 Supporting industry as the world transitions to a sustainable tomorrow
Supporting industry as the world transitions to a sustainable tomorrow
The energy generation system produces 49.4 billion tons of CO2 a year, and 24.2% of that significant amount is the result of energy usage by industry. With the demand for energy expected to grow, the key challenge is how to do so whilst reducing carbon emissions.
If the projections are correct, the energy system will need to double its output between 2020 and 2050. When combined with the continued volatility in prices, and the need for more flexibility and access to new, net zero sources, the scale of the challenge is immense.
It's one of the most urgent issues confronting the planet as we evolve to a more sustainable future. The need for change is clear, and industry's role will be pivotal in achieving this.
How could industry start?
Energy efficiency is the first stepping-stone on the pathway to achieving net-zero. It increases reliability, resilience and security, along with potential productivity improvements and a reduction in CO2. It's already proved its worth: without efficiency improvements made since 2020, the world would be using 13% more energy today and energy-related carbon emissions would be 14% higher1.
Steam has been important to industry for over three centuries and is still vital for sterilization, heat transfer and countless critical processes. Steam production and distribution is a circular process which enables the recycling of water and opportunities for energy recovery. We helped one food and beverage company in the US install a condensate recovery system resulting in annual savings of over $250,000 as well as savings in water2, carbon reduction, and eliminating the need for a separate heat source for their feed water.
Spirax Sarco's steam products sold in 2020 have saved 18.2m tons of CO2 emissions annually. That's equivalent to 8.8 million new cars taken off the road, or 828 million mature trees3, and there are still further savings to be made.
Industry can increase efficiency in many ways. Through conducting energy audits, continually ensuring systems are well maintained with regular servicing, and adopting data-driven optimization tools.
The Technology Available Today
Steam accounts for 35 – 40%4 of industry's total energy usage, so addressing steam generation is fundamental to supporting industry on the pathway to decarbonization. Existing technology, as well as innovative alternatives nearing commercialization will enable industry to keep its existing infrastructure and benefit from steam's outstanding properties.
Industry will need to recognize there is no single solution, rather a range of opportunities to exploit. To meet thermal demand and with renewable sources increasingly generating power, the direct use of low-emissions electricity in place of fossil fuels will play a significant role in steam generation.
Further savings could come from retrofitting electrical elements into existing fossil fuel burning boilers to remove scope 1 emissions, and scope 2 if electricity is produced renewably. Transition to Electric Boilers, or sites can also benefit from installing advanced storage solutions, such as a Steam Battery's to capture excess renewable energy. This can be used to manage peak loads or run a decentralized process.
Another option is the use of green hydrogen to heat water and generate steam. Whilst the hydrogen infrastructure needs more development, hybrid gas and hydrogen-ready boilers are already available. Sites could also benefit from installing electrolysers which turn excess power from renewables into hydrogen which can be stored until needed.
Finally, further options can include heat pumps for process and heat, or addressing the energy source with combustion of organic waste matter which can be by-products of food production, this and other sources can be used to retain current fossil fuel boilers and convert to bio options such as BioLPG through anaerobic digestion or moving to synthetic or e-fuels such as Hydrotreated Vegetable Oil or Power to Liquid fuels. These alternatives are another low carbon alternative energy source.
All these technologies and sources will have an important role to play.
Industry must evolve
Industry today relies upon steam for its very existence. This Natural Technology will continue to be irreplaceable as a flexible, efficient and reliable method of heat transfer. From vast petrochemical plants to small laundries, helping produce the food and drink we need, to keeping our healthcare facilities safe.
We already have the technology to move towards a global net zero future whilst keeping our existing processes. Coupled with exciting new developments, Spirax Sarco and Gestra are supporting customers worldwide to achieve their decarbonization goals.
1) https://iea.blob.core.windows.net/assets/2b3b06b0-2bdc-4f4d-8fd9-f0846ba5ac99/SecurityofCleanEnergyTransitions2022.pdf
2) https://www.spiraxsarco.com/customer-stories/condensate-recovery-for-chocolate-manufacturer
3) https://www.spiraxsarcoengineering.com/sites/spirax-sarco-corp/files/2021-08/Investor-Presentation-March-2022.pdf
4) SSO-Manual-Print-FINAL-20161109-One-Page-V2.pdf (unido.org)
For further information, watch our video below, or contact us
Contact us